About me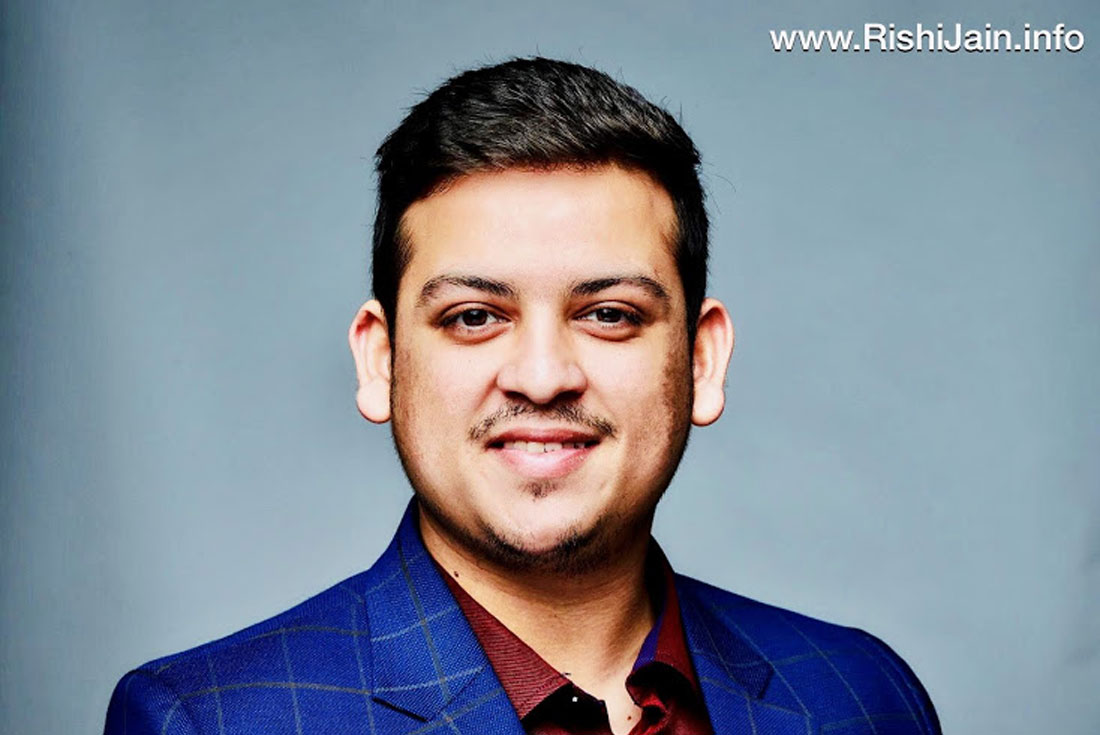 Rishi Jain
Technology Risk Specialist & Internal Auditor at Qubole Inc.
Masters Graduate - UMD | Ex-EY
Graduated with Masters from University of Maryland in December 2019. Presently working with Qubole, Inc. in Silicon Valley - Santa Clara, California since January 2020. Representing the Security / GRC team at Qubole as Technology Risk Specialist performing Internal Audits, External Audits (SOC2, HIPAA, ISO27001), Risk Management Improvement, Developing Audit Automation Systems, Vendor Assessments and Security Routines over cloud environments like AWS, GCP and Azure. It's been a great diversified learning experience working through Qubole so far and have evolved since this past year through my technical skills, professional expertise and managerial qualities.
Completing my Masters in Information Management (Data Analytics) from University of Maryland, and having Full-Time & Internship experience (US) with Ernst & Young in Tech Risk Advisory teams are my endeavors prior to Qubole.

My mission is much more than acquiring a degree in Information Management or performing a day-today routine tasks at work. It is an exciting voyage of discovery to unravel the most efficient ways of enhancing business!
read more
About Me
Education
University of Maryland - College Park, USA
MIM Graduation - December 2019
Masters of Information Management at University of Maryland have proven to be a world-class educational course with advanced competencies and technologies utilized for its completion. It is a cross-disciplinary approach that combines theory and problem-based learning. Having an innovative curriculum that allows one to gain both technical and managerial knowledge that can be applied immediately on the job and professional standing through the industry expertise.


Achievements:
Published a research paper on Business Intelligence Enhancement using Data Analytics in ISER conference in Los Angeles, California during April 2019.
Vice President of MIMSA - MIM Student Association of iSchool UMD
Voting Member of Graduate Student Government Body at University of Maryland
on-Campus Job - Graduate Research Assistant for Technology Team at Office of Career Services at R.H.Smith School of Business at UMD
Previous on-Campus Jobs - Teaching Assistant / Grader for Statistics and Data Warehousing courses.
Subjects : Subjects Completed with Gaining Credits:
INFM 600 - Information Environments
INFM 605 - Users And Use Context
INST 627 - Data Analytics For Info
INST 633 - Analyzing Social Network
INST 673 - Machine Learning With Weka
INST 737 - Intro To Data Science
INST 741 - Social Computing
INST 762 - Visual Analytics
INST 728A - Data Integration & Preparation
INST 620 - Diverse Populations, Inclusion and Information

Visvesvaraya Technological University - Bangalore, India
Dayananda Sagar College of Engineering, VTU - Bangalore, India
BE in CSE, Dedicated 4 Year Engineering specilization in Computer Science Engineering 2013-2017
Achievements : Programming Languages Learnt - C, C++, Python, C#, HTML, CSS, JAVASCRIPT, SQL, DBMS.
- Projects - Resume Generator (HTML5), Text Editor, Family Tracker (Android app - CAPSTONE PROJECT)
- Published three Research Paper
- Head of Entreprenuership-Cell : Aura
- Marketing Head of Annual Cultural Fest : Furore 2014

Subjects: Below are the subjects studied through the course:
Object Oriented Programming with C++ (10CS36)
Graph Theory and Combinatorics (10CS42)
Design and Analysis of Algorithms (10CS43)
Management & Entrepreneurship (10AL61)
Database Management Systems (10CS54)
Unix/Linux Shell Programming (10CS88)
Operations & Research (10CS35)
Data Structures with C (10CS39)
Software Engineering (10IS51)
Web Programming (10CS74)
Java (10CS71)

Kalka Public School - New Delhi, India
Class 11th and 12th with concentration on Science Subjects with Mathematics 2011 - 2013
A two year FIITJEE Pinnacle integrated school with CBSE.
It gave an immense opportunity to gain a quality set of knowledge for the board exams as well as JEE preparations.

Apeejay School - New Delhi, India
School (Class 10th) 1999 - 2010
Education in English Medium School uptil Class 10th
Learnt, experienced and enjoyed the period of school time with active participation in fests, competitions and social clubs.
Education
Work Experience
Technology Risk Specialist at Qubole - Santa Clara, California
January 2020 - Present
Full-Time Job at Qubole
Presently working as a Technology Risk Specialist with the Security / GRC Team. My primpary job responsibilities include Risk Management, Internal Aduits, facilitating External Audits and Structuring Automation Parts for Audit Automation.

Single-handedly managing Security and GRC projects as following:
Risk Management Program - Performed formalization & improvements on Risk Management Program to identify, evaluate and mitigate risks through the Open Data Lake Platform and supporting systems through the organization.
Audit Experience - ISO 27001, SOC 2 Type 2, HIPAA, GDPR and CCPA (overview), ISMS Internal Audit (Qubole SaaS – AWS, GCP, Azure)
Audit Automation using Python - Automated audit procedures (for eg. User Access Review Testing) using Python APIs, Airflow DAGs, MySQL, Database Management, Shell Scripting, AWS Lambda functions and Curl commands to fetch data from various platforms, clean data and built analytics across them to determine testing exceptions.
Business Continuity Plan - Continued improvisation for operations and audit compliance through Business Impact Analysis & DR processes.
Vendor Assessments - Performed security and technical assessments for onboarding vendors interacting with company or customer data.
Security Operations - Vulnerability Scans and Alerts Assessment, Annual Vendor Review, InfoSec Policy and Process Review, Cloud Security.
Summer Internship at Ernst and Young LLP - Tysons, USA
June 2019 - August 2019
Summer Internship in Risk Advisory (FSO)
Hands-on-experience through IT Technology Risk Management and Financial Audit with IT Integration – scope and strategy development, walkthrough phase and test of one for the audit procedures.

External audit exposure with top Fortune 500 Banking and Financial sector clients of the firm. Working on Robotic Process Automation using the inhouse RPA tool for evidence retrieval and preparation of evidences for the audit. Additoinal exposure on Innovation Implementation, Control Testing, Technology Implementations and Client Service Management experience for the emerging clients in the industry.
GA at R.H.Smith School of Business - UMD
November 2018 - December 2019
Graduate Research Assistant at Technology Team of Office of Career Services at Robert H Smith School of Business University of Maryland, College Park, Maryland, USA

Responsible for managing the career services portal and student database of the Business School called HireSmith. Day-in day-out real time management of the portal with regular updates and enhancements.

Salesforce Project – Developed ubiquitous system to integrate data movement and reporting using python API calls and scripts.

Strategy and Innovation development for Business School to enhance Student Database Management System by implementing third party integrated and affiliated platforms housed by the team.

Real time working with the affiliation platforms of Salesforce and 12Twenty. Report generation and management for the leadership team of OCS at RH Smith School of Business.
Risk Analyst at Ernst and Young LLP, Bangalore - India
Full Time Job July 2017 - June 2018
Ernst & Young, LLP - Risk Advisory Practice for Financial Services Organizations Americas Region (Central and New York)

Working as Risk Analyst with Ernst and Young, my job is to perform Risk Analysis, IT Audits, Asset Management Audits and FAIT (Financial Audit and IT Audit Integration), SOC Report Evaluation & Third Party Risk Management in compliance with SOX (Sarbanes-Oxley 404) of IT Application Controls and Business Controls for US-based banking and financial sector giants.

Here, it is imperative to understand their IT operations & business strategy, factors which affect the entire process, data which populates their system and functioning. This enables me to assess all possible risks, and I am required to generate controls to mitigate probable risks.
Operations Analyst at Trusight Solutions (EY TPRM Project)
Promotion at EY Mach 2018 - June 2018
Promoted as a Opeations Analyst and also becoming Subject Matter Expert in Evaluation of Verified Best Practice Questionnaire of Third Parties associated with American Express, Bank of America, Wells Fargo, Bank of New York Mellon and JP Morgan Chase came with a bundle of new opportunities to learn and explore.

Learning CISSP prospects were a project requirement and hence completed training requirements for Certified Information Systems Security Professional certification.

It is very important for the banks to have a clear verification before affiliating with any of the third parties for theiroprtations ad delicate data is exchanged between them, hence our role of assessing third party Business and IT risks and clearing them to join up the banks was the major role.

I aswell contributed in the Production Launch of the project through the build phase of Trusight.
iTecs Communications Pvt. Ltd.
June 2016 to August 2016
Produced an exhaustive marketing strategy for a new to-be-launched product in India, which was a huge success. Hands on Experience in understanding business and market for countries like Sri-Lanka and Malaysia with Social Media Promotion.
Founder - My Vehicle Tracker (Start-up)
June 2016 to August 2016
Founder of the project - www.MyVehicleTracker.com
Developed a business model basis an algorithm which intelligently detects the movement, speed, direction and emergency stoppage of a vehicle adhered to a tracking device and backend functions using Google Firebase to utilize analytics and operations. Introduced first of it's kind - "MVT FUEL TRACKER" - tracks fuel in a vehicle without sensors in the fuel tank.
Om Kothari Foundation
Volunteer - NGO Feb 2016 to Feb 2017
Volunteered as Chief Data Analyst in the Innovation Team
NGO provides Honorary services - unconventional teaching methods to teach the importance of online education in school and health & sanitation awareness in small villages. I applied Random Forests algorithm, Data Mining and Learning Analytics to develop Predictive Models for innovative ways of education & awareness - flipped classrooms and games to enhance social learning
Merkur Gaming India Pvt. Ltd.
Jan 2016 to Feb 2016
Internship as Software Developer
Coding, debugging, testing, and implementation of Casino cabinet Land-based games - became company's licensed Products. I Redesigned game data model to support phone & tablet resolutions, using Adobe Phone Gap - Became the company's highest grossing game across multiple platforms. Also, awarded compensation and commended by the supervisor
IL&FS Technologies Pvt Ltd
July 2015 to Aug 2015
Summer Internship in Business Operations Team
Transformed traditional procurement process to e-procurement achieving it by personalization of ERP based platform, MS Axapta using 'X++' language. Hands on experience on the procurement in a B2B process from bidding of a tender to delivery.
Experience
Skills
Python Expterise with API Scripting
95%
65%
CISSP (training completion)
75%
Financial Audit with IT Integration based on SOX-404
95%
IT Technology Risk Management & AM Audits
65%
Internal and External Audits (SOC2, ISO27001, HIPAA)
75%
Third Party Risk Management
85%
Robotic Process Automation & Data Visualization
90%
CRM Handling and B2B Process Management
90%
my skills
Accomplishments
Courses
Data Analytics for Information Professionals
Analyzing Social Network
Data Vizualization
Data Integration and Preparation
Statistics with R
Data Science and Predictive Analytics
Natural Language Processing
Risk Management and Consulting Management
Certifications
Certified Information Systems Security Professional - training completion
Machine Learning Using Python and R in Data Science
Tableau for Data Science
Blockchain and Bitcoin Fundamentals
AWS Certified SysOps Administrator - Associate 2018
Deep Learning Prerequisites Logistic Regression in Python
Salesforce Data Integration Technnology Progressional
Projects
Data Analytics for HR Attrition Survey Analysis
Data Science Project for Review Recommendation Analysis for IMDB
Salesforce Integration of inhouse student databse portal for UMD Business School
Python API Integration of Hiresmith with Data Inputs from Hobsons and Hyperion.
StackOverflow Data Analysis Project
UI/UX Analysis of Terrapin Tech Store
Social Media Analysis Using Network Modelling and Visualizations
Research Papers
Cloud Based Data Analysis integrating R for scalable distributed system Supporting Real- time Analytics
Business Analytics and Data mining techniques using predictive algorithms to enhance Business Intelligence
Real Time Big Data Analytics for Remote Sensing Applications
Impact of Social Media on Workplace Learning
Community Services and Extracurricular Activities
Founder - Aura 'Entrepreneurship-Cell' – Dayananda Sagar Institutions - Successful nationwide B-plan competition 'Nirmana'.
Graduate Student Government of UMD – Voting member and participant in the scope and decisions for the body.
Vice President of MIM Student Association – Student association for Master of Information Management Association.
Marketing Head & Overall Fest Coordinator, Furore 2015 – Annual Cultural Fest of Dayananda Sagar Institutions.
EY CSR – Member of the Corporate Social Responsibility Team at Ernst and Young
Math Club, Numero Uno – Commendations as host and winner of Inter-College Mathematics Quiz 2015
StartUP